Features:                                              

             ● The Gothic Chasuble is made with the exceptional design of orphrey                          ● The orphrey type of the chasuble is optional in 2 types
                       *Round Yoke
                            *V Yoke 
             ● The orphrey is made of polyester blend viscose fabric and has an embroidery western cross on it                    
             ● The Chasuble can be made from any of the following fabric
                           *Damask
                           *Brocade
                           *Ogee
             ● A matching stole is included in the set (50'' Long, 6'' Wide)

Optional:
              ● The collar type of the chasuble can be made from any of the following collar options with no additional charges
                            * Cowl
                           * Pullover
                           * Standup
                           * Zipper
             ● The Chasuble is made with no lining but it can be made lined for an additional $15 only.
             ● Matching mass set is optional for an additional $42 only and it comprises:
                         Chalice Veil (20'' X 20")
                         Maniple (19'')
                         Burse (10'' X 9'')
                         Chalice Pal (8" X 8")
This is excellent
I ordered three Chasubles with the Dominican Cross; this is a work of beauty. It took a while to receive them but being custom could be expected.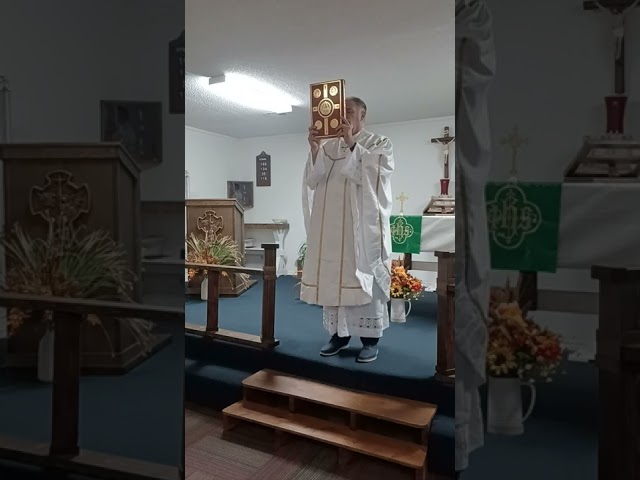 Dear father,
We are so excited to see our garments in action. We have shared your video with our team. Words can't express our joy at you using our garments. We hope you continue with much success in your good works. We are here to assist in your future needs.